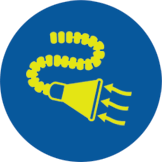 Shine inside and out with free, high-power vacuums with every wash.
Safe, fast, and convenient for the ultimate shine in just 3 minutes!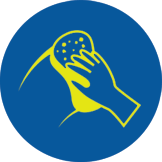 Wash away dirt and grime with a gentle pressure soft cloth system and foam solution.
Please choose from our wash service packages to get the level of clean your vehicle needs to shine.
When you arrive at The 95 Express you will be greeted by a friendly car wash attendant at one of our two self-serve pay stations.  Once you have selected your wash level you will enter our 135 ft. express tunnel where our automated conveyer will move your car thru our state-of-the-art soft touch wash equipment. When you exit, your car will be bright, shiny and dry!  Don't forget to ask about our monthly membership programs that will make this simple process EVEN EASIER!
Get Unlimited Washes for the cost of 2 single washes!
Membership is your golden ticket to unlimited washes. Wash as often as you'd like, any time you'd like, each month for one low monthly payment.
Shine all the time when you sign up today!
Signing up for our monthly membership program is as easy as 1-2-3 at one of our self-serve pay stations.  Once you have selected the level of wash you like, simply click thru a disclosure, insert your credit card and be on your way.  Once per month we will charge your credit card for the membership fee and you're able to wash as many times as you would like.  If you need to cancel or change your membership that can be done anytime with one of our friendly attendant's. 
It's that easy! 
Frequently asked questions